Friday, 2 October 2009
Posted by

Lia
at 22:37
2 comments:

I thought I would share these photos with you all.
I can't honestly say exactly where this little village is, as I haven't been told exactly where it is.
If you have visited my web shop, you'll know that I work with sea-glass to make little lovelies; and that I have someone in Scotland who lives on the Moray Firth.
The sun set photo is the one I put on my web site and it is where he finds all the sea-glass, such as that lovely purple piece.
We have been chatting through emails for some time now and after a while he sent me an e-mail with the sunset photo in it and said I could use it if I wanted to on my site. Which I thought was really sweet of him.
To be honest, he has told me a lot more about where he finds the glass and how he goes about it, but asked me NOT to tell the World. I can't say I blame him, after all it is how he makes his money and therefore only fair that he protects it.
I don't mind not knowing exactly where it is, but oh boy am I jealous of where he lives!!!!!!!!!!!!!
One day I will get out of London, I blame
Callum
, for the misfortune of my being here.
You see we were all set to go back to Spain, and out of interest his step-dad who is a teacher decided to get him Mensa tested, blooming
Callum
turned out to be the child genius.
No really he did, I mean I always knew he was a smart arse, oops sorry! clever and bright, but his IQ is very high and in order for him to reach his full potential he was going to need to be stimulated and pointed in the right direction.
Now this isn't to say that the Spanish schools would not have been able to do this for him, they very much could, however we as a family would have to have paid for this special treatment in Spain, and at 45thousand pounds a year, where as over here in England it would be given to him by the education authority for free. It was a no
brainer
really and so we stayed. He is doing very very well for himself and I am fit to brust with pride for him.
But that boy of mine better do something blooming fantastic with his life, just to make it worth my time, or I might find that beach dig a big hole at the low tide mark and bury him in it up to his neck!!!!!!
ps
child
services
...this is a joke; mind you he is 18 in March 2010, so maybe!!!!!!!!!!!!!!!!!
Posted by

Lia
at 13:06
3 comments:

Tuesday, 29 September 2009
Well every one here it is, I thought it was time to get you lovely lot to take a look and give me your thoughts on the whole site.
I have learnt a fair amount about photography and how to use my camera. However I can clearly see the difference between the very first ones I did and the ones I did after learning a bit more, so I am going to retake a few photos.
Pay-pal has proved to be very hard to handle and while they say the process is easy.....they lie.
Mind you to be fair, I expect it's me, as I am nearly all computer-ed out and it has been one hell of a learning curve.
The wonderful Francis (with an i) is going to help me with the Pay-pal part of it all but right now is a bit busy, but it will get done.
In the meantime, I need to work on creating more stock, as I am almost out of it and I can't sell if I don't make. It's not just jewellery that I make and so at this moment in time I am holding back some pages, again 'cos of lack of stock.
Buddies, can you take a look a round and see what I have done and if you have time can you leave a comment in my guest book there, even if it is something that you feel isn't quite right, only I could do with feed back from people I trust and you are all on the trusted list.
You'll have to click the above, only at the moment it's not fully live, I need to publish it in search engines, but want to get it right.
Also can you oh so clever people check my spooling
mistooks
and punch-chew-a-ion
lol
.
We all know how bad I am at that. Sometimes I wonder how you lot manage to read my posts
I do believe that I am about halfway through this now. Just need to sort out a few of the photos and decide on prices, add Pay-pal buttons and make more stock....not much then ha ha .
Remember people that I am not about to fall apart if you all tell me it is total pants, I have asked for you opinions and I will value them.
In case you are wondering why the name Lilly-Lu, when I was growing up I had an obsession with Lulu, and this is actually my families nick name for me and the name I most of them call me by, but only family dare call me that. Now, as you know my father's family are Polish and my fathers mother spoke terrible English but she had used to words loo loo for when she needed the toilet, when Nana realised that they were calling me the name Lulu, she went mad, saying that she would never call her only beautiful grand-daughter after a toilet. So she named me Lilly after her favorite flowers and Lu, as I didn't answer the name, but my head would snap around at the word Lu and so over the years I ended up with her calling me Lilly-Lu.
As Nana was the person responsible for my love of crafting, taught me so much and gave the encouragement, I thought I would honor her by naming the shop Lilly-Lu, in actual fact I have been selling on and off under this name for years, so it seemed fitting to keep it.
I sold my first bracelet at 10, to my Nana's best friend and years later it came back to me, when her daughter died and left it too me.
Why Lia, 'cos my name is Julia and all the titles for my name were gone on blogger and they suggested Lia and the title of the blog, so that's how come.
EDIT:- sorry people, one last thing.
In order for me to enter it in to search engines I have to write a description for the web-site and I am totally stuck on this, so if you have any ideas I would be grateful, even if it's just a word or two. Thanks my
lovelies
.
Sunday, 27 September 2009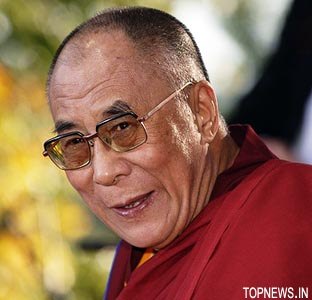 I have a twitter account, well in fact I got it to promote my little business. A friend of mine has told me that her sales went through the roof when she got her twitter account. I do know this to be true as I spent the time at one point helping her to fill an order and was pretty impressed and fed up with it all. Impressed 'cos wow she got a large order through Twitter and fed up 'cos I was the one who had to help her fill the order, tinged with a little envy if I am being really honest. She isn't the only friend to have told me this, a few friends with their own businesses have told me the same.
I am a firm believer that if enough people you trust and respect are signing from the same hymn sheet and if you truly know that they have your best interest at heart you really should prick up your ears and listen to what they have to say.
So I got me a Twitter, once I had done that I thought I would look around and see who else is there. I discovered that His Holiness The Dalai Lama has a twitter page, so I sent a massage,and now I find that I am to be followed by him.
Wow!!!!!!!!!!
Okay, so when I told the boys they said "yeah right" and "You know full well it's not HIM, but one of his staff or some such". They are never-the-less pleased for me as they realise it's a big thing for me.
Well I get that he is a busy man, but what the hell, He has more followers than He follows, so in some way I have been picked to be followed.
Now, I really am going to have to behave myself and watch my manners.
So I best be on my very very bestest, watch my "P's & Q's", behaviour.
By the way, I have been a massive "fan"...if that's the right word, of the Dalai Lama for a very long time now. I have read all his books and follow his teachings about kindness and compassion.
Not sure I would ever be a Buddhist,I doubt I would have enough willpower, determination and dedication, but I do enjoy His teachings.
So for me this is a really big thing.