Today is Bank Holiday Monday, this is the last public holiday until Boxing Day on 26
th
December, so some way to go to get another public holiday. Plus it will be too cold to be outside.
For me this Bank Holiday means the end of summer days, as you will know summer this year was a wash out and as a result I got to thinking what I would like to do if weather and travel were not in my way.
So dear friends here is my ideal way to end summer and celebrate new and old friends.
Obviously this is a total fantasy, but who cares a girl can dream and we all know that Peter Pan is close, personal friend of mine!!!!!!!
First of all welcome to my humble home.........
Please feel free to come into the garden and take some refreshments.........
We can sit and chat a little at the tables and get to know each other a bit.
There's a table under the shade for those of you who don't want too much sun today, it is after all such a beautiful blue sky day and so very very hot.
Afterwards I thought we could all take a stroll through my gardens. Oh look how hard my garden fairies have worked this years they are so very sweet to me.
We will just pass through this gate....oh wait till you see it all.
Oh! um! yes well... I do have a rather large snail problem, but to be honest she's very good and stays away from my
hostas
Look see that's my Patricia and her Unicorn, but please don't tell any one about him, as they might want to take him away and put him in a zoo and that really isn't fair as he is so happy here.
This is my purple phase, I find purple calming and relaxing, we could linger a while and just listen to the breeze blowing gently through the trees.
Please don't be afraid of Percy, he's rather kind and considerate and gave up eating children and adults for that matter a few hundred years ago. He's a strict
vegetarian
these days. If you tickle him under his chin he will rollover and let you tickle his tummy. Percy is just a big
softie
really.
But don't miss out tickling the tin man or he may cry and I really don't want him to rust.
Do you think that my pumpkin will be ready for Halloween, I'm a bit worried it won't be big enough.
This is the gardeners house, she very nice and gets lots of help from the fairies who live at the bottom of the garden,
Why do fairies live at the bottom of the garden? Maybe it's all the flowers at the bottom of mine that they find so lovely.
Or could it be that they always have blossom growing down here as well.
This is our
Japanese
phase, we like a bit of serenity in our garden, it gives you time to reflect.
We should stroll down by the river and go to see the waterfalls, but before we go just look over the hedge at my neighbours house and gardens. They are really sweet people and give me lots of advice on the garden.
Oh it's nice and cool under these trees and it leads to the waterfalls.
It's so lovely strolling under the trees with you all.
It won't be long now before we get to the waterfalls.
They are just over this bridge. Oh don't worry the bridge is stronger than it looks.
This is the first one, we put it here to announce the others.
Isn't that one great, it's not our best one mind, but to see that we will have to go up a little higher. We'll take the cable cars up to the top. I want you to save your feet for this evening!!!!
Here we are at the top and my favorite waterfall, see how kind the fairies have been to me and made this for me. I am such a lucky girl.
Shall we go back down to the lawns and play some croquet.
Oh, look at you all, you seem to have really taken to it.
Oh! you do look so lovely.
I think we should have our silhouettes painted as a keep sake of the day.
Ladies,we will be having a dinner and dance tonight, would you all like to come with me and have some pampering.
You ladies are going to love it in here.
That's right ladies sit and relax for a while and have a good old girl natter.
Don't worry about the men folk, they are well taken care of.
Psss
boys!!! go with Francis (with an i). He's got a few things for you to do.
If you don't fancy that try this......
Every one look, one of
the
boys has managed to get in some fishing, Oh look how relaxed he is bless.
Right Ladies and Gentlemen, I think it is time we dressed for dinner.
Gentlemen please help yourselves to a tuxedo.
Ladies, a treat for your eyes, pick a dressing room anyone you want, we have dresses in all sorts of colours, shapes and sizes.
And don't forget to chose your shoes.
I'll be in my dressing room all over excited and not sure what to wear.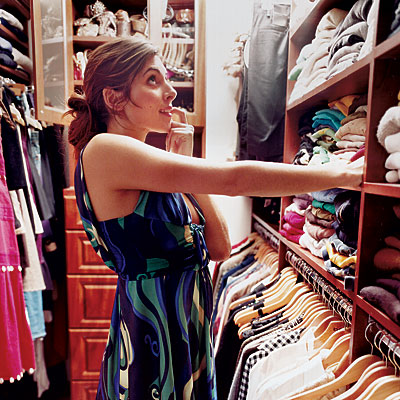 Phew! I'm finally ready....yes! yes! This is me looking exactly like Ms Audrey Hepburn, but hey this is my fanasty end of summer party and I do have magic mirrors all over this house.
Oh! don't we all look so pretty, I see you all found the magic mirrors, although I doubt some of you really needed them.
I do believe the Gentlemen are ready for us Ladies,so lets sweepdown my stair case like I own the place......oh! that's right! I do own it ........
Sweep Ladies, like you mean it....
Champagne everyone.
Cheers, to old friends and new friends, all for one and one for all.
The peacock says that dinner is served. I have magic chefs as well so you can order anything your heart desires.
Wow! My bell tent never looked so good inside, I did tell you it was huge.
Here's the entertainment. How grand the fairies have brought back Fred and Ginger for us.
Aren't they grand.
Tango anyone.
Don't we all look great and so in time.
If you would like to come outside, I have a couple more surprises for you all.
And finally, these hot air balloons will take you the way home, flying you up high with the stars and moon. You will be perfectly safe, the fairies have promised me.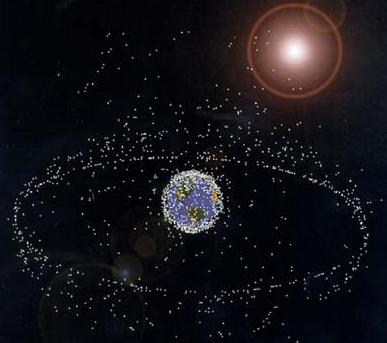 And so to bed for me, night night one and all.
Thanks for coming, it's been a lovely day.