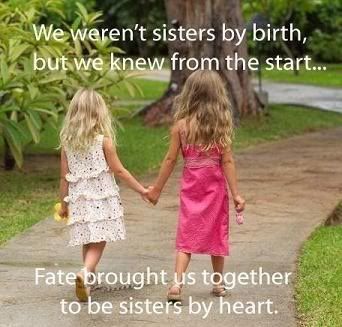 We have had some good news on my sisters health and if she can go camping with me.

The doctor, her normal one, did indeed take my sister more seriously.
The doctor has put her on some very strong antibac's and she is already improving.
The doctor has also told us that she will be safe to go away by Saturday; and is also running some more blood tests and other samples ( I'll leave you to work those out)

Some of you know that my sister is not actually my blood sister, but a best friend adopted into the family, while we have been in each others lives for an absolute age, we have never managed a holiday together and this was to be our first one, we were so stoked about it and really couldn't wait to go. So it was upsetting that we might not have been able to go.

However maybe ;I have been a bit hard on the Universe as it would now seem that it is back on track.....lets hope the weather is listening too.